The Life of a Master in the West - NEW EDITION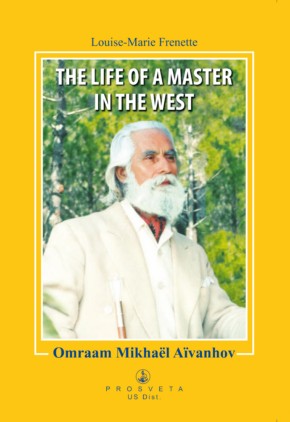 Flip through
T1001AN
An Omraam Mikhaël Aïvanhov's Biography
by Louise-Marie Frenette
translated from the new French edition
$ 9.00 Add
This book describes the deeply moving itinerary of an exceptional human being,
Omraam Mikhaël Aïvanhov, a man who offered simple but infinitely effective methods to deal with the difficulties of everyday life.

His methods respond to our own deep-felt need to love better, to know more, to live healthy lives as members of the truly fraternal human family for which he worked all his life.

It is this, no doubt, that explains the recognition he has gained throughout the world. Every year, hundreds of thousands of readers from every cultural background – agnostic, Christian, Muslim, Buddhist, Jewish, oriental – discover his published talks.
Seven years of research among friends of Mikhaël's youth in Bulgaria and his mature years in France, as well as the study of several thousand documents in the archives of his talks, enable Louise-Marie Frenette to reveal to us this man's extraordinary power to endow the word 'life' with a transcendent sense of immediacy and radiant joy.

The author, a novelist and essayist, has given us an exceptional biography,
the most accomplished and most fully documented work about Omraam
Mikhaël Aïvanhov.
Part 1: Youth

Everything is Foreshadowed in Childhood - 'Hear, my Son' - The Aspirations of Adolescence - Illumination


Part 2: The Disciple

The Beginning of a New Life - Year After Year I Worked… - The Seven Lakes of Rila - The Wondrous Powers of Thought and Word - I Will Give You a Precious Stone


Part 3: Brother Mikhaël

God Gives Freely - An Attempt at a Fraternal Community - The Conspiracy - Prison - The Beauty We Create Around Us


Part 4: The Master

The Land of the Devas - A Spiritual Master - The Path of Light - A New Springtime of Love - I Am With You Even More Than Before